Mallorca Adventure Sports offers windsurfing lessons in Mallorca. Our windsurf school in Mallorca offers windsurfing lessons for beginners as well as for those who already have some knowledge of this extreme sport but wish to improve certain techniques.
Find your balance and sail on by our shores feeling the acceleration of your board as you carve through the water.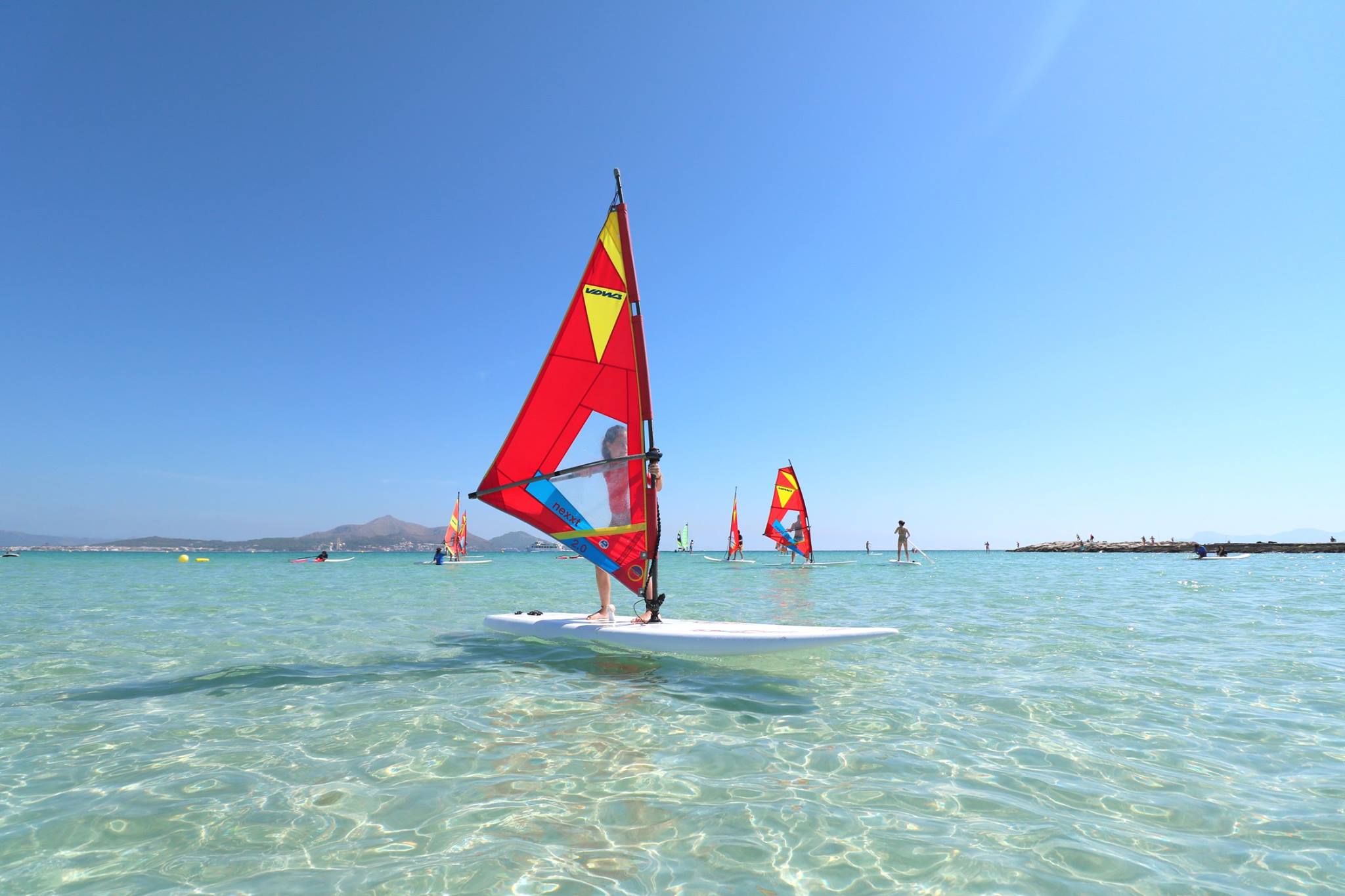 Our schools will teach you the basics of windsurfing on the beach and let you put it in practice immediately.
Our associated windsurfing schools provide you with all the equipment necessary to start the windsurf lessons, as well as advice when looking to buy your own gear.
Windsurf lessons are available at different locations in Mallorca, at a price of 50 EUR per person for 2 hours of lessons in group, or at 45 EUR per person for 1 hour of private lessons, including all equipment, insurance and instruction.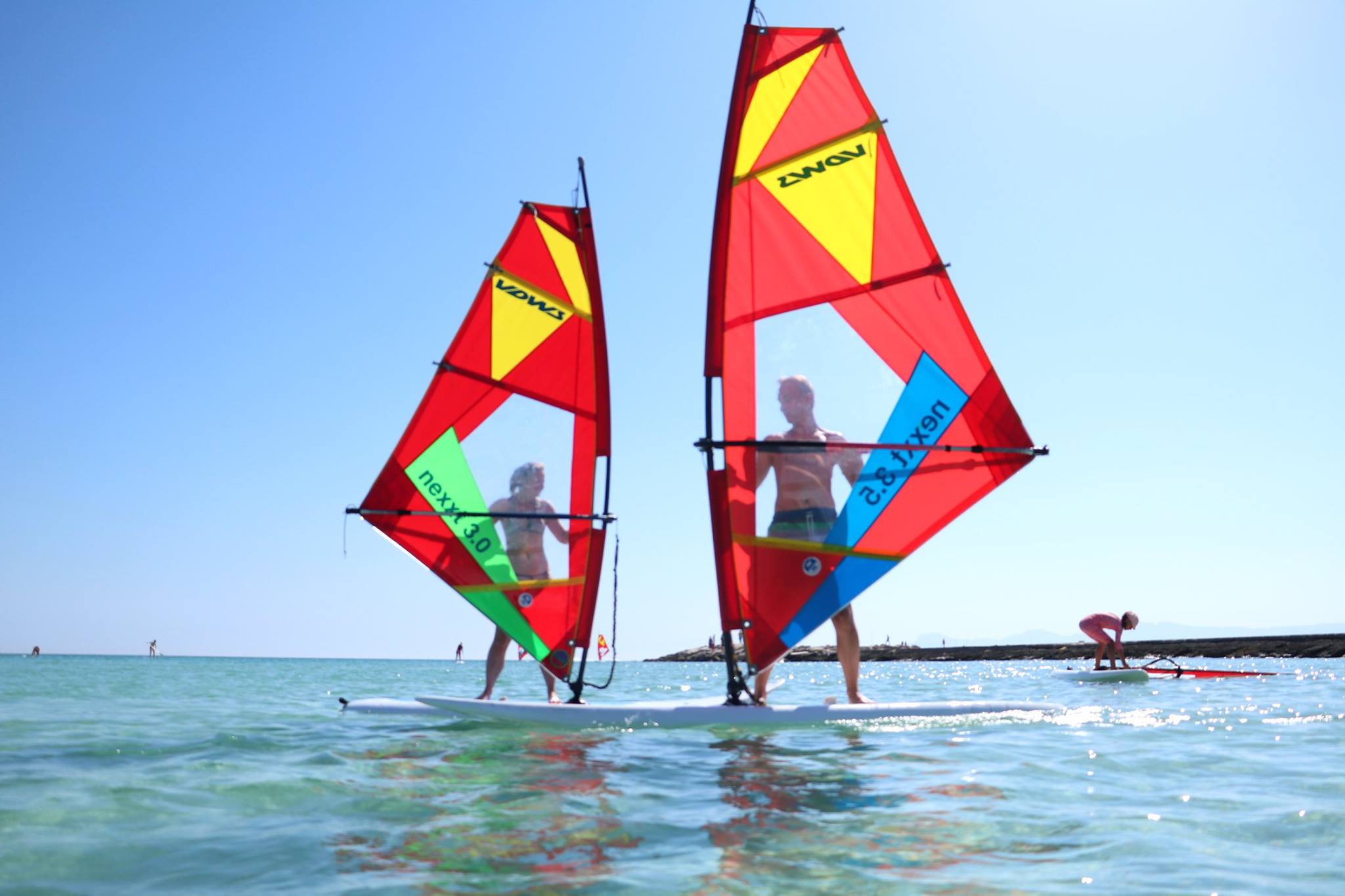 Renting the equipment is also a possibility at a price of 20 EUR per hour, with the price becoming more advantageous as you rent several hours at a time.
Check the map below to see the locations where you can book your windsurf lessons in Mallorca:
Contact us for specific pricing according to your preferences and amount of hours you wish to rent or take lessons.
E-mail info@mallorcaadventuresports.com and book your windsurfing lessons in Mallorca today!