Surf's up! Come to the beach and join us for a day of surfing, where we will teache you how to catch your first wave! Mallorca Adventure Sports offers surfing lessons in Mallorca. Our surfing school in Mallorca offers surf lessons for beginners and intermediate surfers alike.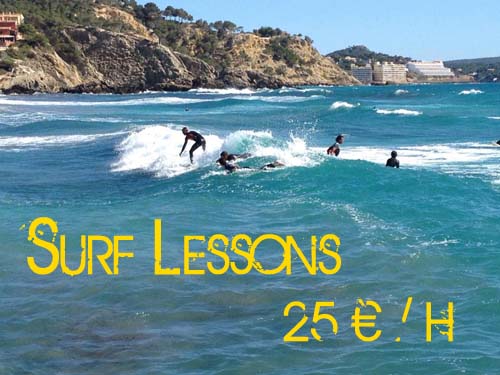 Surf's up! Come to the beach and join us for a day of surfing, where we will school you on how to catch a wave and ride it all the way to the shore!

After a brief explanation of the basic principles of surfing, you will be ready to practice this great sport on one of Mallorca's marvellous beaches.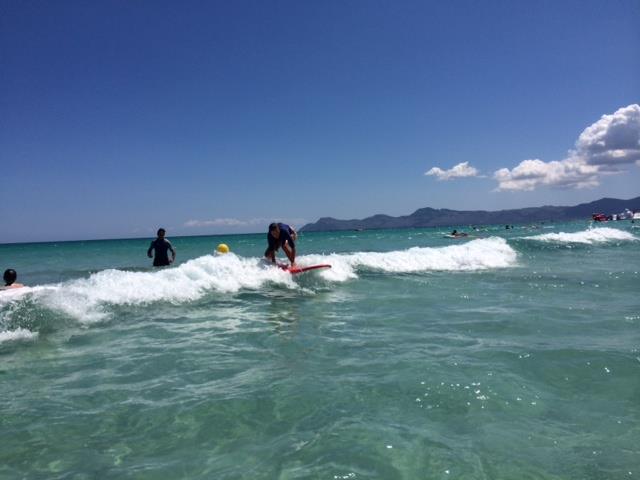 Our surfing school provides you with all the equipment necessary to start the surfing lessons, give you a small introduction to the sport and let you practice with our boards. An instructor will accompany you in the water to give you some tips and pointers.
After our surfing lessons you will be able to position yourself on the surf board, find the adequate place to catch a wave, paddle out and take off on a wave as well as take proper precautions when going out to sea.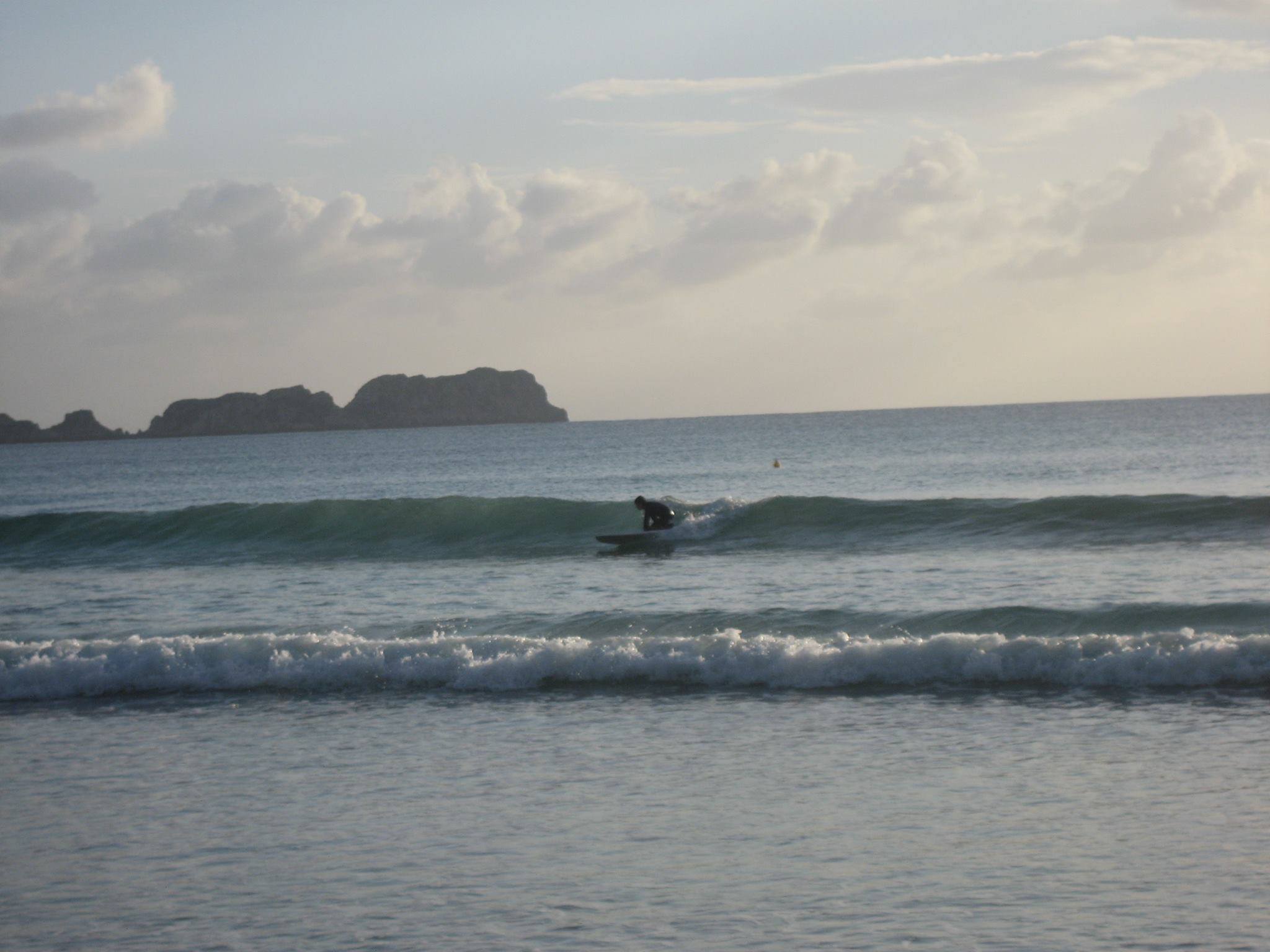 Check out a video of some of our students in Mallorca:
The surf lessons are held at various locations on Mallorca, depending on the weather forecast and the available waves. Both the North side of the island as the South side have excellent beaches for you to learn the basics of surfing as well as get some more intermediate experience.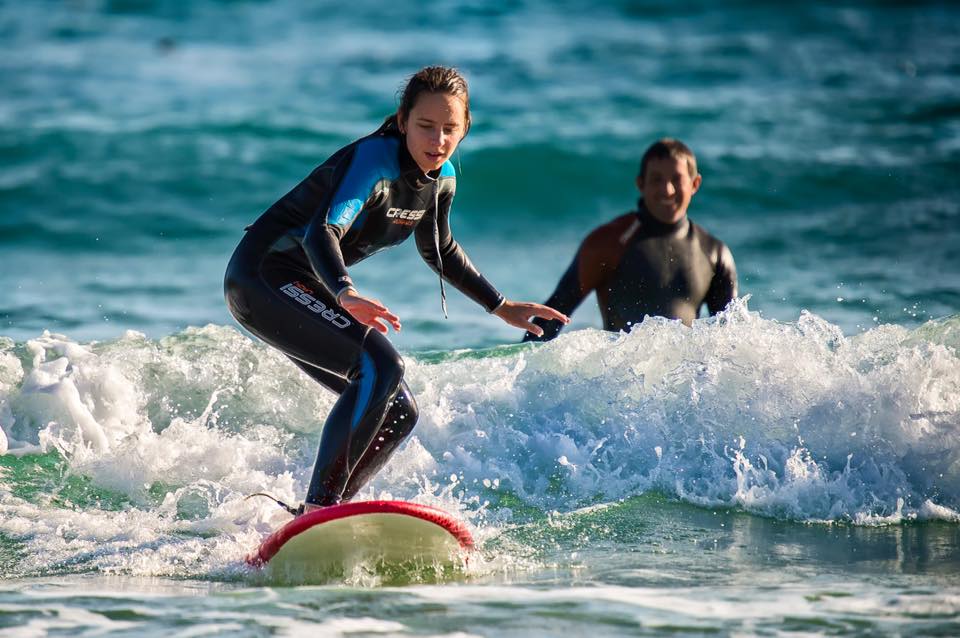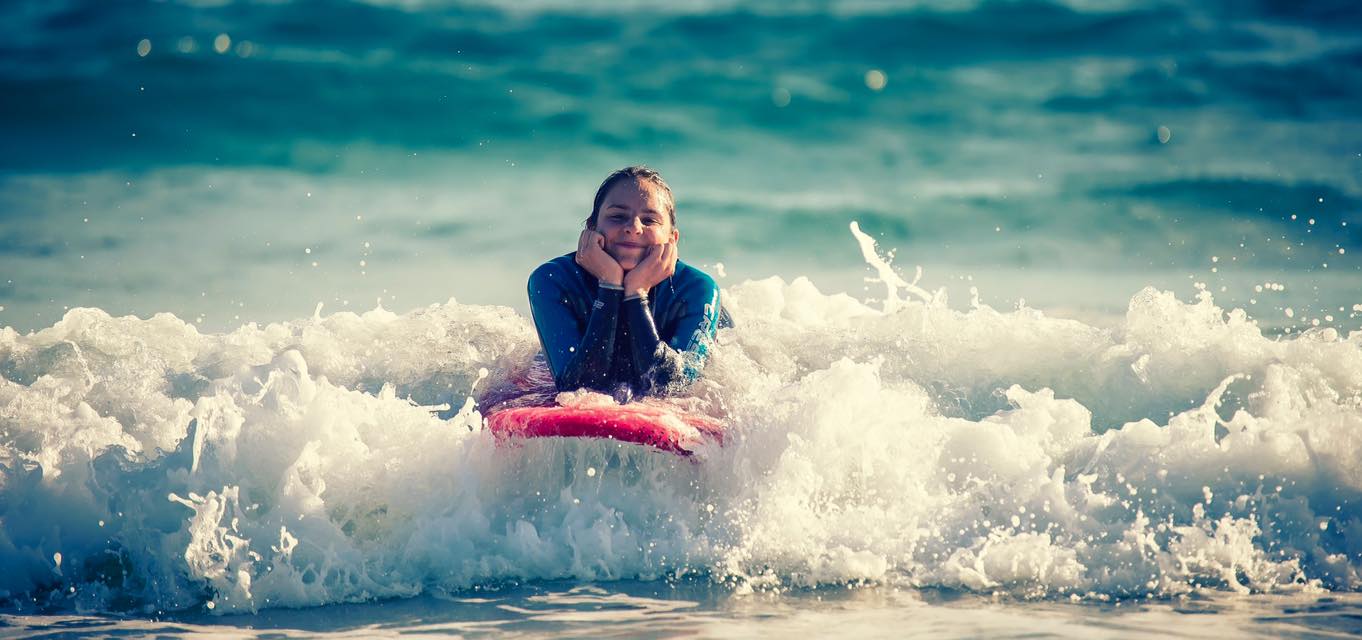 You can take a look at the location of the various beaches in Mallorca where we organize our surf lessons below: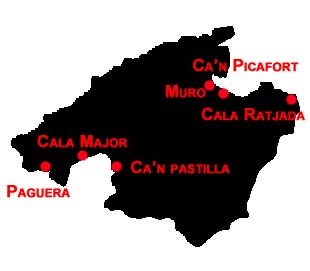 The prices for the surf lessons include board and wetsuit, insurance and instructor:
1 day / 2 hours 35 EUR
2 days / 4 hours 60 EUR
Private lessons are also available at 60 EUR for two hours.
Click
here
to see more pictures of our
surf lessons in Mallorca.
E-mail info@mallorcaadventuresports.com for more information on our surf lessons in Mallorca.