We offer horse riding trips in the forests of Mallorca or on it's beaches, at different times of the day. Enjoy the beautiful landscape Mallorca has to offer while mounting these magnificent animals during one of our horse riding trips.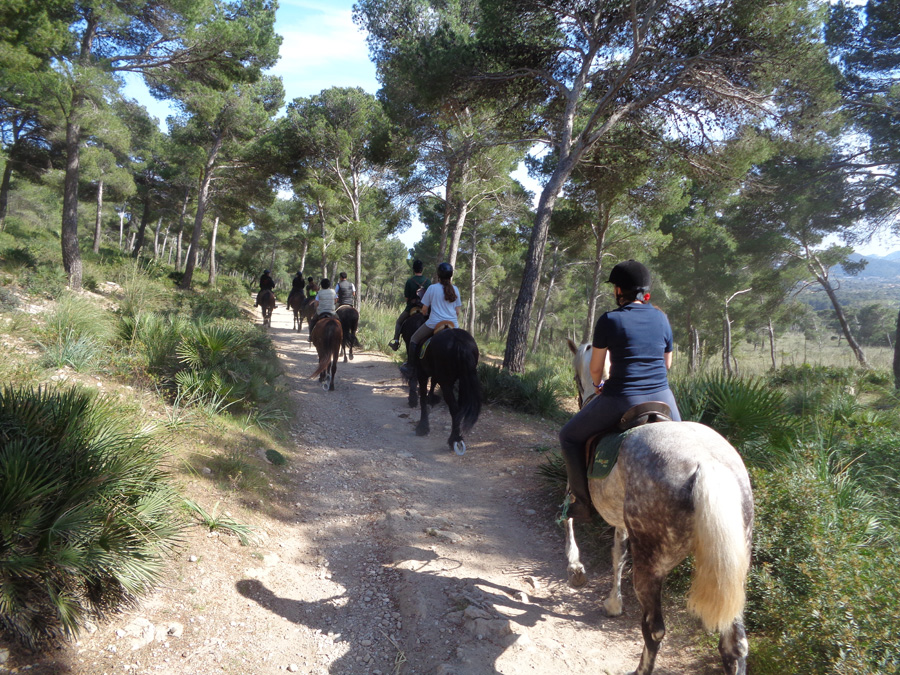 We currently offer horse riding lessons and horse riding trips in the following locations:
Horse riding trips on the beach:
Ca'n Picafort


1 hour trips through the forest
25 EUR p.p.

3 hour trips on the beach
50 EUR p.p.

The one hour trips take you through a forest road towards the beach, while the 3 hour trips continue alongside the shore towards a bar near the beach where you can have something to drink before returning to the ranch.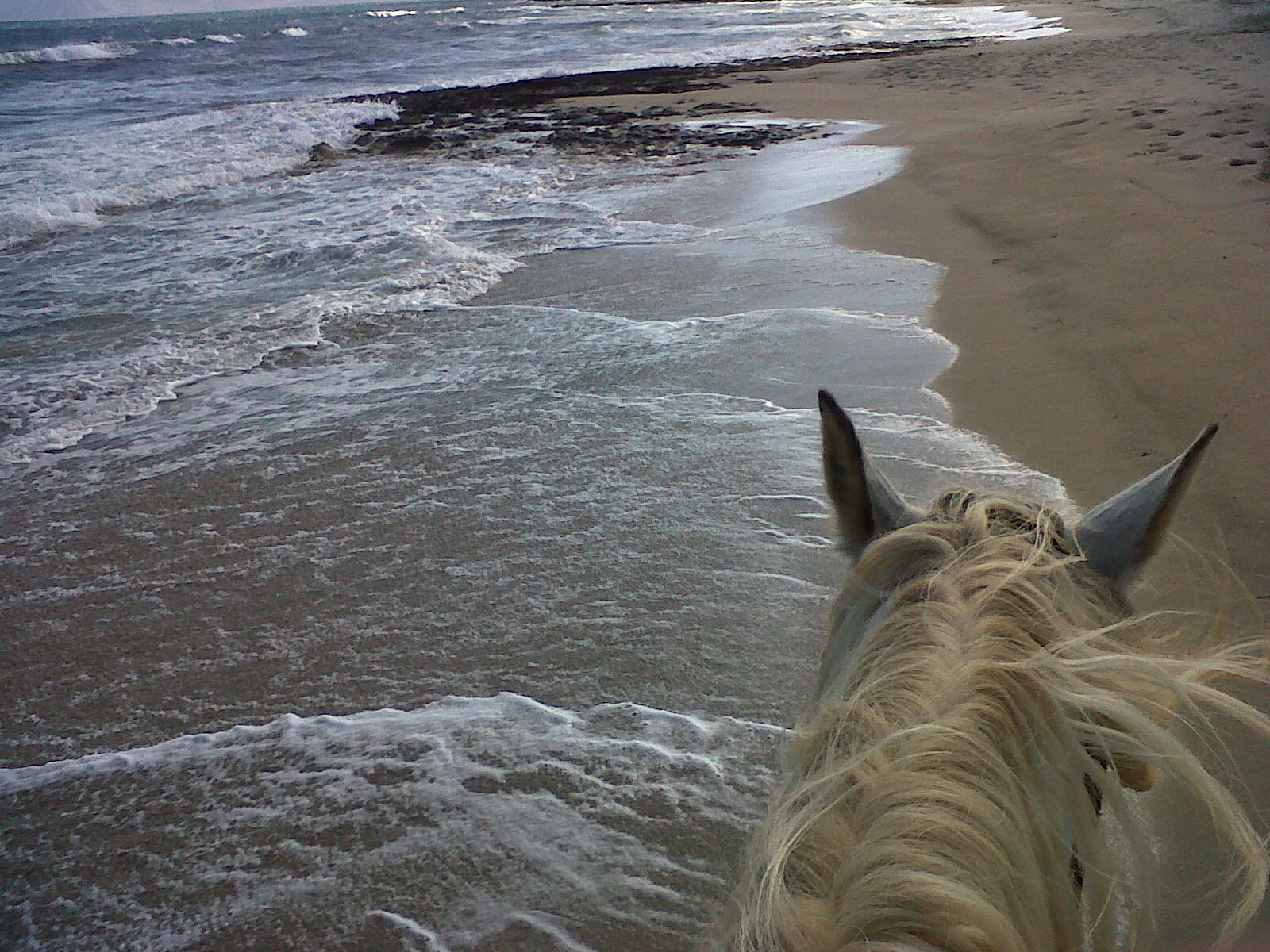 These 3 hour trips are available at 10:00h in the morning or 16:00h in the afternoon. During the Summer the afternoon trips start at 17:00h.
The more exprienced riders can gallop on long stretches of white sandy beaches, and even beginners can have their first try, or stay behind to practice how to trot. You can even take the horses into the water!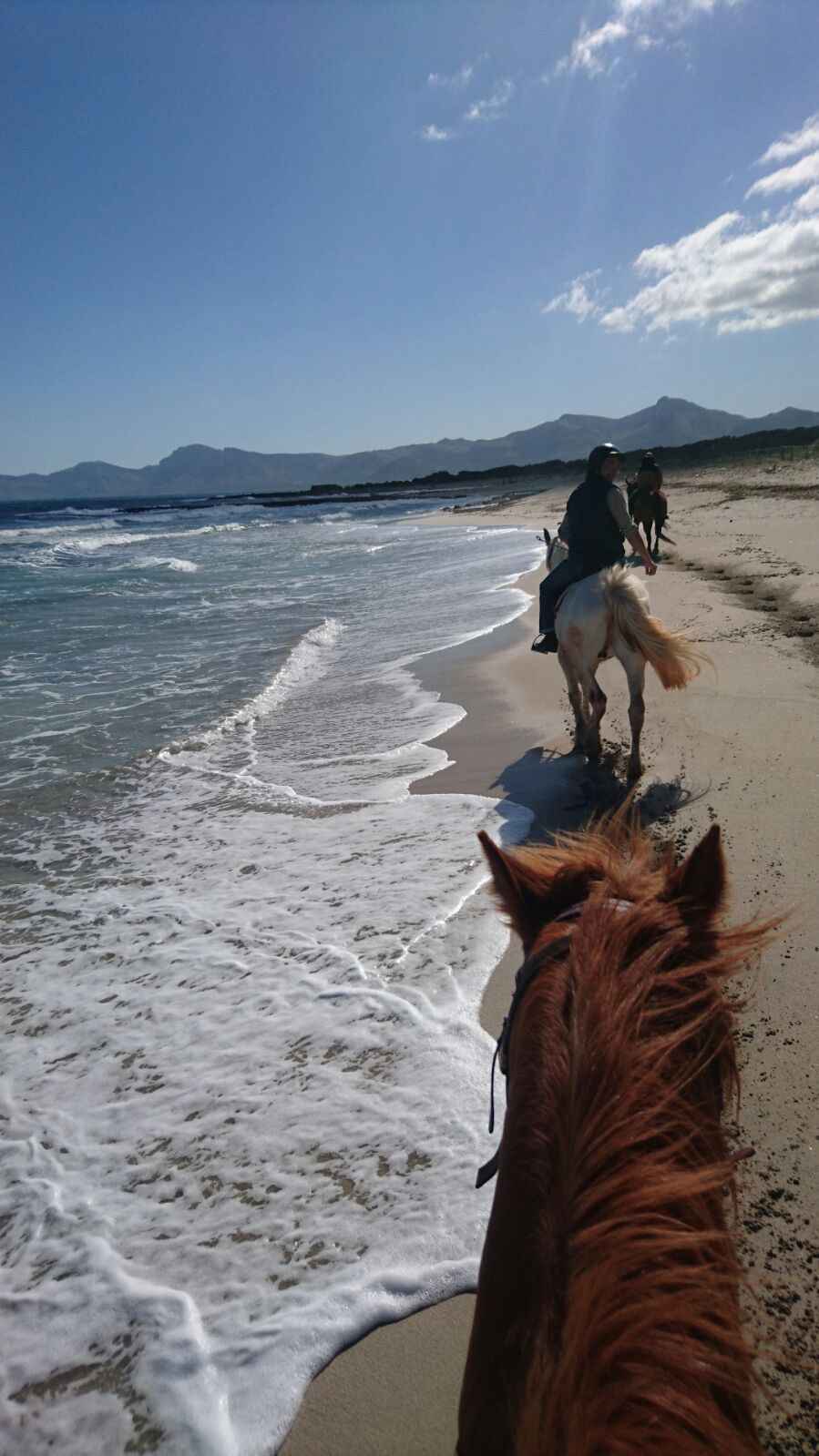 Take a look at a video of our horse riding trips on the beach in Mallorca. The views are amazing and definately the place to visit if you love riding horses:


Click
here
for more pictures of our
horse riding trips in Mallorca
.




Horse riding through the valley with Andalusian Pure Breds:






Randa


4 hour activity with forest trip
120 EUR p.p.



The center in Randa offers free transfer from anywhere on the island and has 4 hour activitites at 120 EUR per person, taking you for a horse riding trip in the valley of Randa.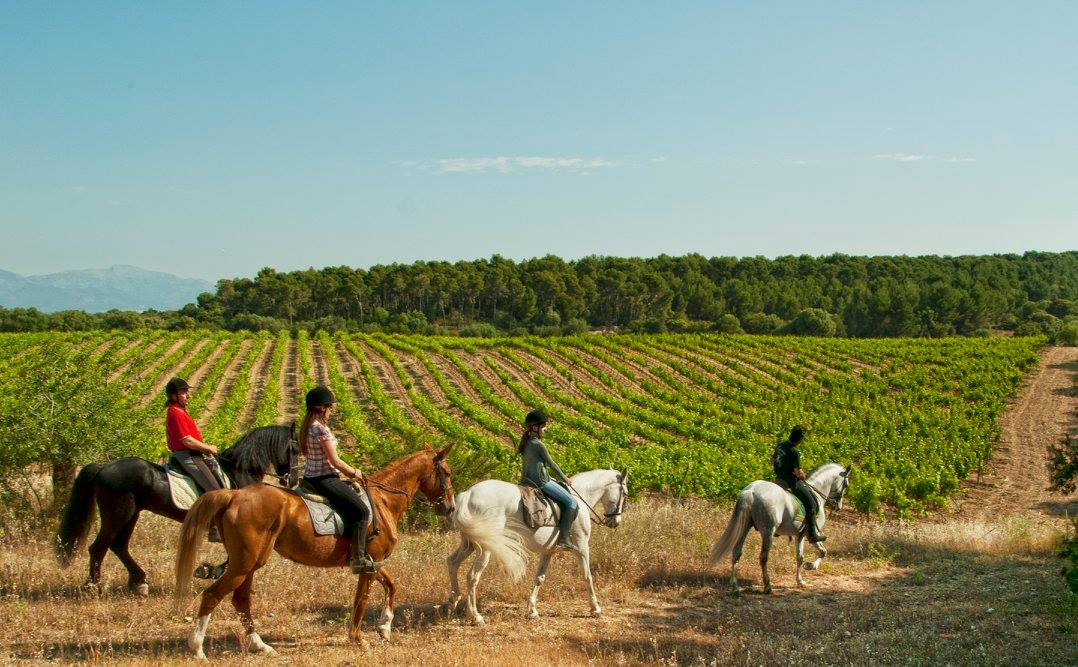 The activity starts off with a brief introduction to Andalusian and Hispano horses with a short riding lesson after which you go on a 2h30min trip through the vally of Randa, visiting a small church on the way.
Refreshments are offered upon returning to the ranch, as well as a picture gallery and video of the trip.
The center in Randa also offers free pickup from any point of the island, for a minimum of 2 people.
Contact info@mallorcaadventuresports.com for further information regarding your horse riding trip in Mallorca and we will make sure you find what you are looking for.