These Deep Sea fishing trips part from the bay of Palma, where the skipper will take you 20 nautical miles off the coast to 2000 meter deep waters and have you fish for Tuna, Dorado and Swordfish.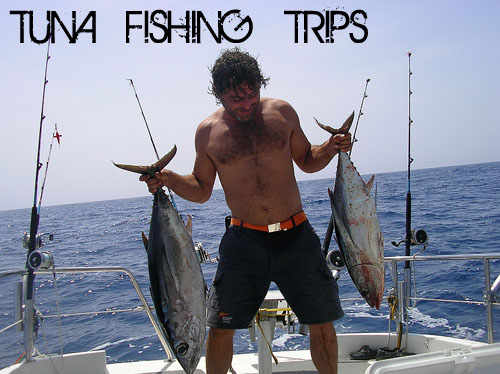 The Deep sea fishing trips start at 08:00h in the morning and come back to port around 16:00h, depending on the fight the fish put up.
Chartering the boat for a deep sea fishing trip costs 1200 EUR including the skipper, bait, fuel and all the gear necessary to catch these incredible animals as well as complimentary drinks and a meal composed of local gastronomic specialties.
Chumming and trolling will be the method of choice to go fishing for Tuna and other big game fish.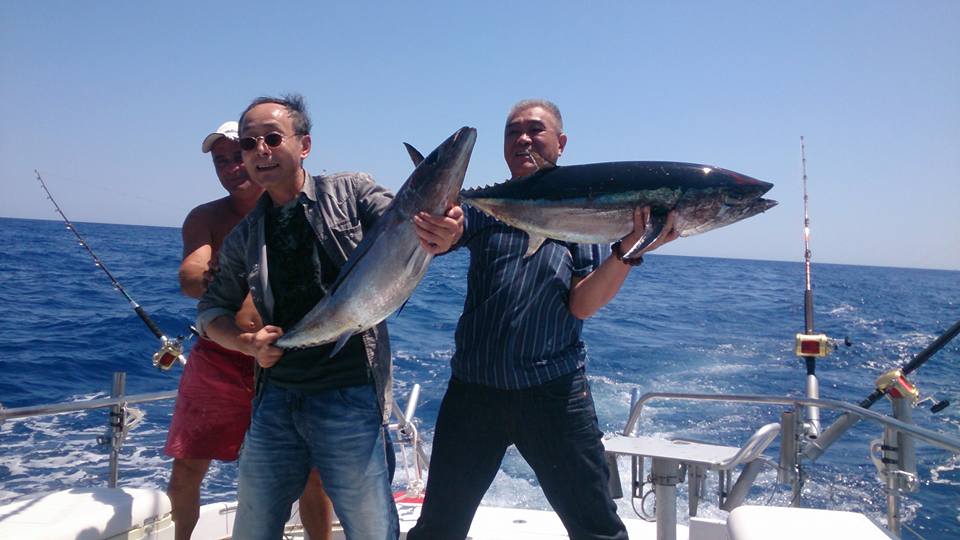 You can also charter the boat to go bottom fishing and jigging on a 6 hour fishing trip for 600 EUR, perhaps lure a small tuna into your bait.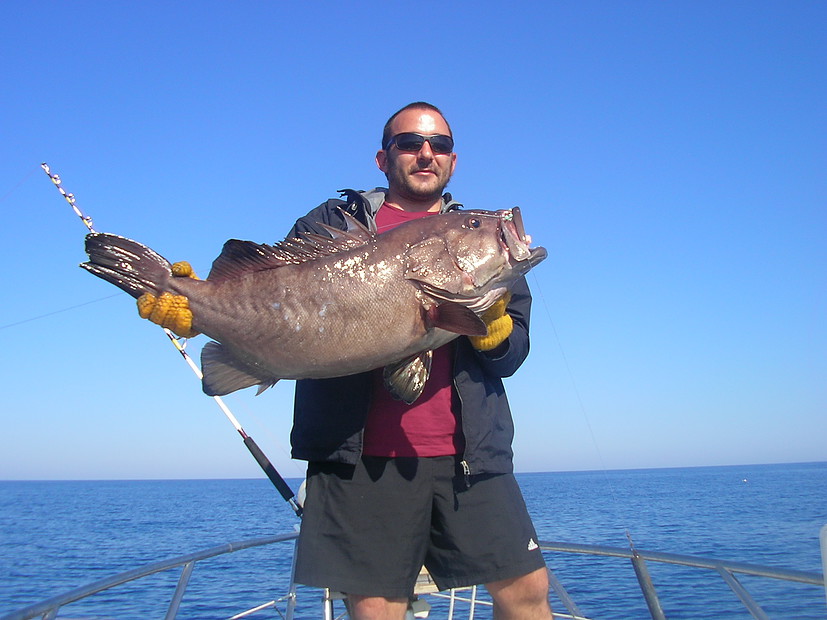 When arriving back to port, the skipper offers the possibility for you to have your catch cooked and served by one of the chefs in the adjacent restaurant.
Click
here
for more pictures of our available
fishing trips
.
E-mail info@mallorcaadventuresports.com for more information on our fishing opportunities in Mallorca.