Canyoning trips in Mallorca !
Mallorca Adventure Sports offers canyoning trips in Mallorca. Our canyoning guides will tour you through the many canyons available in Mallorca.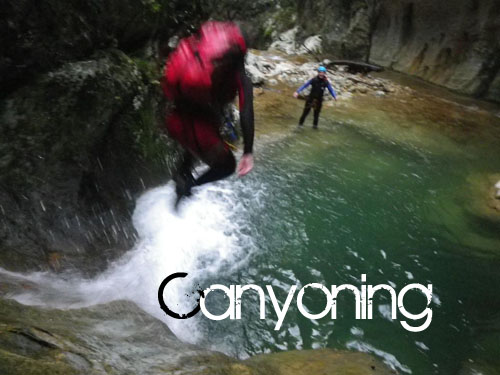 These canyons have been created through the ages by the streams of water seeking its way down the mountains, forming waterpools and slopes for you to slide down and jump into while enjoying the sceneries of the Tramuntana mountains.
There is a wide variety of canyons available at different locations suited for beginners as well as more advanced practitioners of this sport.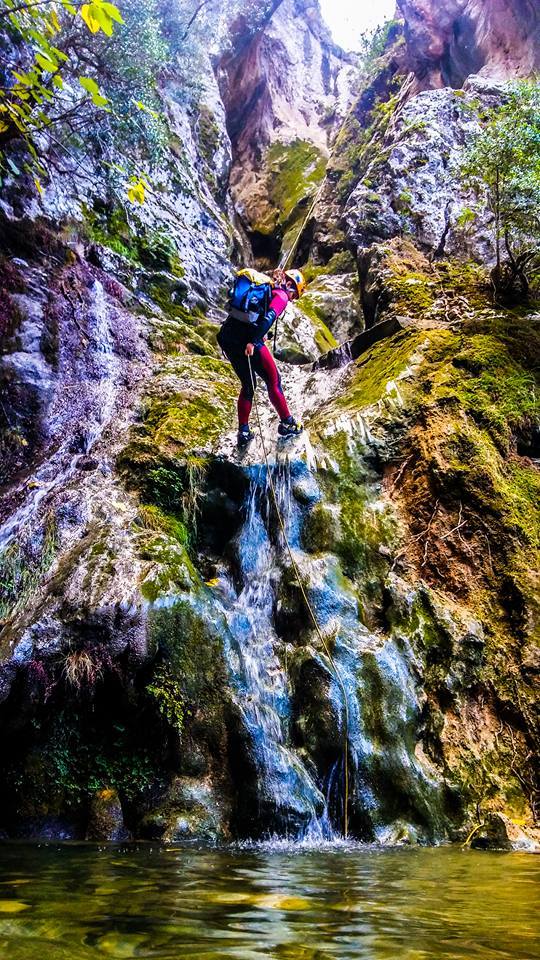 Our team of accredited canyoning guides in Mallorca will guide you through the canyon of your choice and give you expert advice when completing the various courses they have plotted out for your enjoyment!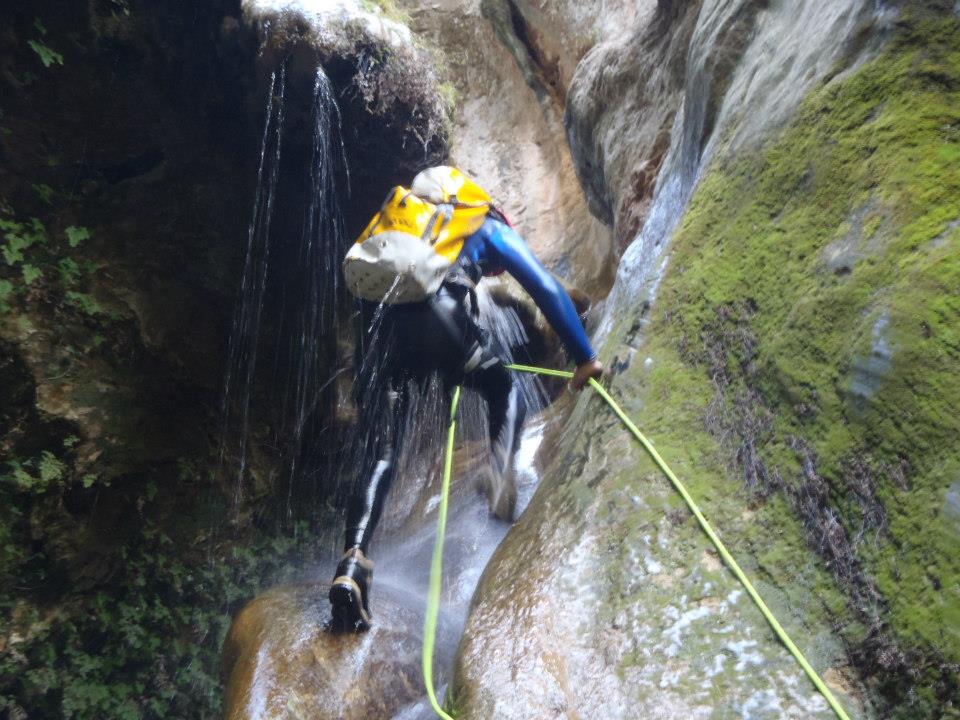 Wearing a wetsuit to feel comfortable in these watery tracks, you will rappel down mountain slopes and jump into waterpools as you make your way down these canyons all the while enjoying a unique and exclusive way of discovering the Tramuntana mountain range, declared World Hertiage!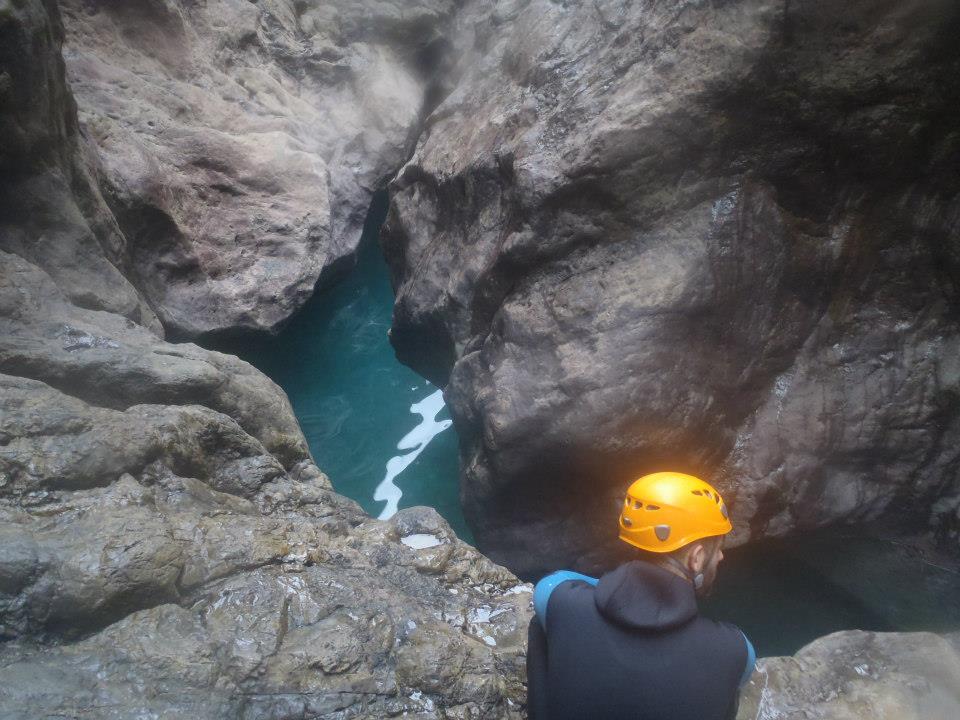 Each canyoning trip in Mallorca is unique and can be completed in a variety of ways, so there is always a challenge available for beginners or repeaters.
Simply choose the location which suits you best or contact us for more information on each canyon and their difficulty level if you are looking for a more advanced canyoning trip.
Check the map below for more information on where these beginner canyoning trips can be booked:
The prices for the group canyoning trips is 80 EUR per person. Private trips are also available. Price includes all equipment, insurance, guide and free pickup at your location.


These canyoning trips have a duration around 6 hours and start at 09:00h in the morning, so you should always bring something to eat and drink.
Consider this a full day activity!
First there is the approach to each canyong through the woods and valleys, making for a walk with amazing sceneries, after which you descend the canyon, jumping into waterpools and sliding down waterslopes, before you make it back to the nearest village.
Book your canyoning trip now and enjoy the scenery of Mallorca's mountains while rappeling down breathtaking valleys.
Click
here
for more pictures of our
canyoning trips
in Mallorca.
E-mail info@mallorcaadventuresports.com for more information on our canyoning opportunities in Mallorca.